Helical Cut Off
HC02/HC21 has received very good reviews from customers about minimum space and low ownership cost with high productivity.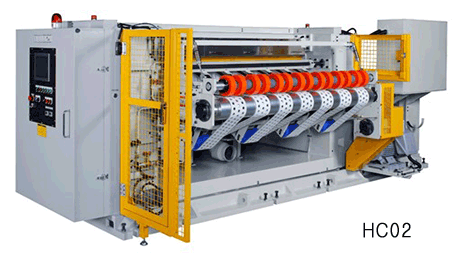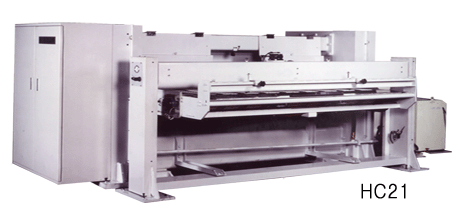 Specifications
We have three models to accommodate your specific production needs.
Model
Helical Cut Off
HC02
Helical Cut Off
HC21
Max. Production Speed
300m/min.
350m/min.
Max. Paper Width
2,000mm
2,500mm
Cutting Capacity
1,700g/‡u
Min. Cutting Length
500mm
550mm
Cutting Accuracy
Less than}1.0 mmiat Constant Speedj
Delivery Conveyor
Suction Belt TypeiWith Duct Filter boxj
Machine Dimension *1
(Width~Length~Height)
4,460mm
~2,380mm
~1,550mm
4,610mm
~2,413mm
~1,800mm
*1 In case of 2,000mmMax. Paper Width Machine
Features
Our helical cut-off knife is designed for short cuts at high speeds. Cutting length accuracy and clean cutting are its strengths.
Optional paper dust removal device is available.

Your cutting dust problem is solved.

Serrated knife can be used on top.

Angel hair is drastically reduced.

With a large-diameter, wide measuring wheel, measuring is more accurate.
Double measuring roll.

Improved cutting accuracy

The HC21 uses hollow knife cylinders with three bearings on a fixed shaft.

Clean cuts at high speeds even in wide-width models
Performance Curves
See the performance curves for the HC02 and HC21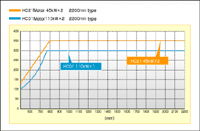 Field Service by Isowa
We are very proud to have service that is as good as our machines. Please click here to find out more about Isowafs field service.
¨Go to Service for details
Corrugators
Corrugator Equipment (Wet End)
Corrugator Equipment (Dry End)