Slitter Scorers "HSS5"
Super fast setup with a motor for each head. Since each slitter head has its own schedulable sharpener, only those blades needing sharpening are sharpened, ensuring optimum slitting conditions and no unnecessary sharpening.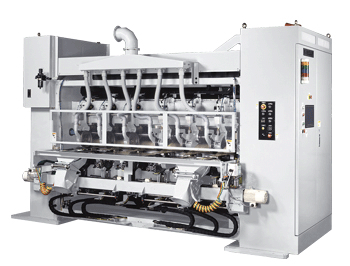 Specifications
The two-unit HSS4 is our high-speed order change model. Derived from that concept is our one-unit Slitter Scorer HSS5, a first in the industry.
Model
Slitter Scorer
HSS5
Number of Unit
1
Basic Structure
1 Unit 3 Axis each for Top and Bottom
(Scorer, Scorer, Slitter)
Maximum Paper
Width
1,800mm`2,500mm
Maximum Slit
Width
1,800mm`2,500mm
Minimum Slit Width
190mm
Number of Slitter
Knife
5`9pcs
Outside Diameter
of Slitter Knife
Round BladeF260mm
Maximum Number
of Outs
4`8/Unit Outs
Minimum width
between Scores
0mm
Maximum Number
of Scores
8`16Scores
iUp to 20 Scorers with Automatic Auxiliary Scorer Unitj
Trim Shear
Hyper Trim Changer as Standard
Overall Dimensions *
iWidth~Length~Heightsj
1,600mm~4,770mm~2,600mm
Number of
Installation
26(Up to Dec.31.2007)
* Only for a 2,000mm-width 5 out machine (one unit only). Trim Shears, Trim Ducts and Dust Collectors are not included.
Features
We were again the first in the industry to develop a high-speed one-unit Slitter Scorer.
First one-unit Slitter Scorer in the world.

A space saver at a low cost.

Average order change time of 0.3 seconds.
Although a one-unit machine,

only one sheet is lost per order change.

(Only a one meter loss at 200m/min.)
With the standard Hyper Changer, trim can be automatically processed consecutively.
Reducing the possibility of

jamups almost to zero.

Very high-precision control and alignment is very accurate.
Servo motors are used for blade engagement and also for the fine adjustment of blade engagement depth.

Use the as much of the blades as possible.

The scrap sheet at an order change can be used as a tie sheet for the order.
May achieve

loss of zero

in reality.
0.3-second Average Positioning Time for each head
Explaination of how ISOWA reduced the order change loss in the slitter scorer.
Agile movements assuring high accuracy
>> Moving parts are made of the lightest materials for the required strength.
>> All movements are servo-motor driven.
Limited the load/unload travel distance for instant loading and unloading.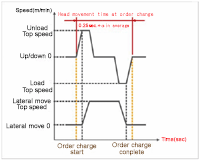 Continuous Trim by Hyper Trim Changer (HSS5:Patent Pending)
| | |
| --- | --- |
| Continuous Trim | Picture |
Customerfs Voice
A comment from an HSS5 customer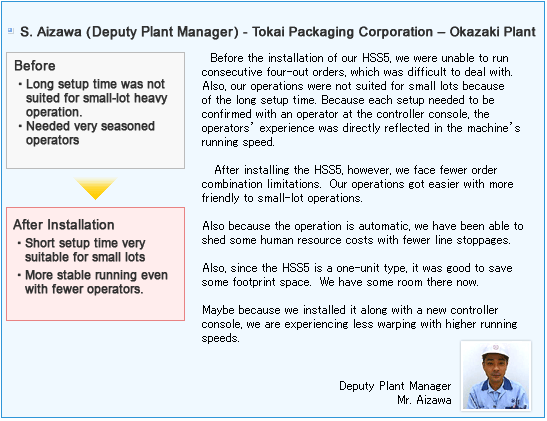 Structure
See the internal structure of the worldfs first one-unit slitter scorer.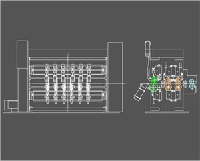 Field Service by Isowa
We are very proud to have service that is as good as our machines. Please click here to find out more about Isowafs field service.
> Go to Service for details
Corrugators
Corrugator Equipment (Wet End)
Corrugator Equipment (Dry End)