Splicers
Isowafs patented drag-bar system delivers speedy and consistent splicing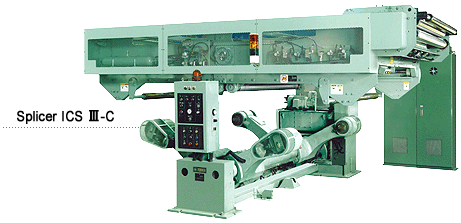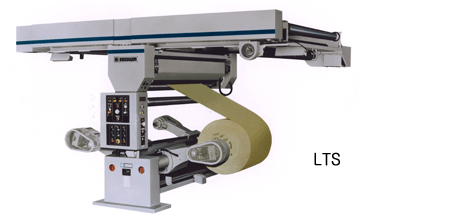 Specifications
Model
Splicer ICS‡V-C
Splicer ICS
Splicer LTS
Max. Roll Diameter
1,300mm or 1,500mm
Max. Paper Speed at
Splice
400m/min.
300m/min.
350m/min.
Max. Paper Speed at
Tail Grabbing
200m/min.
150m/min.
180m/min.
Tension Control Device
Built-in
Option
Option
Splice Overlap
Max. 10mm with 50mm Tape
Paper Basis Weight
115`440g/‡u *
* gPlease notify if your desired speed is more than 400m/minute.
Features
The patented Drag Bar system is highly reliable in catching the tail
Reliable

tail grabbing even at high speeds

With the use of the unique Nip Bar, the outgoing rollfs speed is zero at splicing.

The zero speed

ensures

reliable splicing

Our experience with 1500 splicers has resulted in our unique design and construction,
Can splice even the

heaviest wide-width rolls.

After the initial splice with the nip bar, a nip roller will doubly ensure a strong splice.
The double nipping guarantees

strong splices.

The vacuum blower for the nip bar only comes on when setting up the new roll.

Reduces power usage

All splicers come with Isowafs unique tension controller (ICS‡V-C).

Keeps an optimum tension at all times.
Field Service by Isowa
We are very proud to have service that is as good as our machines. Please click here to find out more about Isowafs field service.
¨Go to Service for details
Corrugators
Corrugator Equipment (Wet End)
Corrugator Equipment (Dry End)