Flexo Folder Gluers "IBIS" (Open/Close Type, Fixed Type )
The IBIS is a flexo folder gluer, capable of producing multiple types of boxes.




You have a choice of the accent color.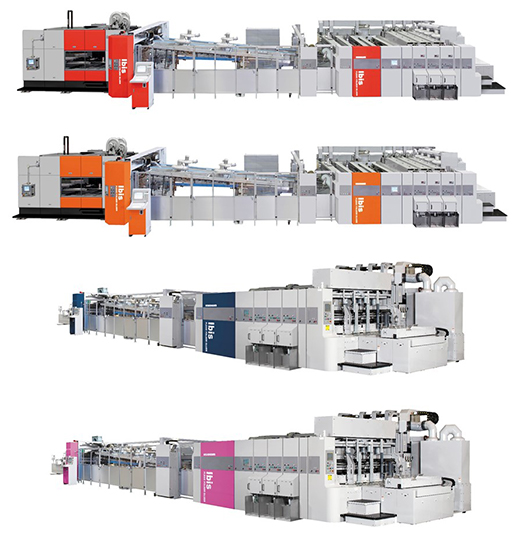 General features
Machine size ranges from 2400mm to 3000mm, 3 sizes are available.
Special features
The
IBIS
has been developed to make so called
impossible orders to possible
, with the following
concept
.
The
IBIS
responds to wide range of
production needs
.
The
IBIS
is equipped with many
new technologies
.
The
IBIS
has
many selective options
for customerfs optimization.
Inking System (Patented)
The SuperFlex Plus Inking System - with faster color changes and minimal emission - is standard.
Field Service by Isowa
We are very proud to have service that is as good as our machines. Please click here to find out more about Isowafs field service.
¨Go to Service for details