Flexo Printer for Flatbed Die Cutter
It is a precision flexo printer to be used with a flat-bed die cutter.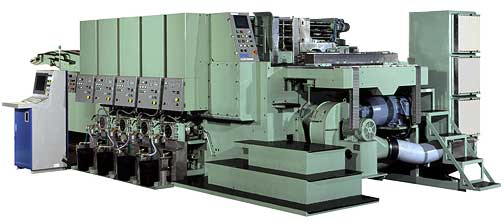 Specifications
Model
DP62
Machine production speed
150Blanks/min.
Max. size of Blank
1,210mm~1,650mm
Machine size *
ilength~widthj
4,566mm~3,990mm
* With four printers
Field Service by Isowa
We are very proud to have service that is as good as our machines. Please click here to find out more about Isowafs field service.
¨Go to Service for details